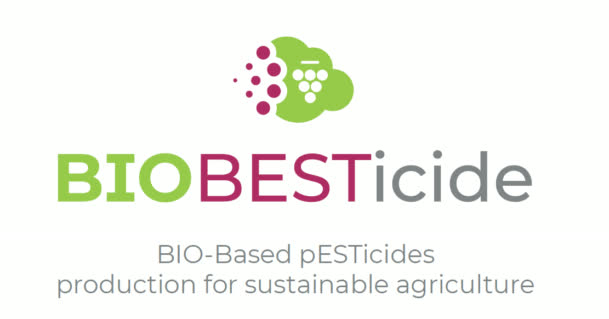 BIOBESTicide (BIO-Based pESTicides production for sustainable agriculture management plan) is a European project funded by H2020 – BBI JU programme (The Circular Bio-based Europe Joint Undertaking) (CBE JU) . With a consortium of 10 partners from all over Europe and a duration of 3 years, the project will validate and demonstrate the production of an effective and cost-efficient biopesticide.
The consortium represents a good combination of expertises along the value chain. From the synthesis to characterization of novel biopesticide, to formulators, to Reasearch institutes involved in the evaluation of efficacy and field trials up to regulatory specialists.
For more information please download the attached document.
Lamberti is taking care of formulating the new biopesticides.
On May 2, 2023, a video crew from Zielona Chemia, filmed an interview in our Albizzate Plant to Federico De Pellegrini, Agro Technical Manager on Lamberti's role in the project and with Giovanni Floridi, our Corporate R&D Director, who explained the group approach to Innovation.